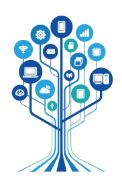 With a great passion in Information
Technology, in 2013 RMO
Technology was established and
introduced its first IT consultant-
focused with a sole focus
on IT Infrastructure and Security.
We later expanded our division
into Data Center design and
consultant and System Integration
RMO Technology was establish in 2013, focusing on deliver the complex IT Infrastructure program, Engineering and Projects Management. We had grown up for both international and local market share with our full range services and consultancy. Today, RMO's is the only technology company who bring the hyper converged solution (HPE-Simplivity) to Cambodia market and getting a high value respond from client across industries.
RMO Technology is part of RMO Group which have other 2 sisters companies operate under the same group, RMO Retail consider as one of the well-know in retail business across nation-wide an operated over 5 stores of fast moving fashion life style, sports wear, Lady apparel and Accessories with a well-known brand such as (PUMA, Timberland, Helen, Love Bonito, Benjamin Baker).  RMO Technology expand more service to all client with End-to-End Solution and high value proposition.

RMO Technology is proud to be known as the system integrator that focus on IT infrastructure for both network/security and server, Data Center Design and IT consultancy service. With our professional and expert engineer team, process and technology, enabling RMO's to mirror the typical life-cycle of technology within our clients, be that helping to define IT strategies, engineering service such as a green technology through to design, delivery and Managed Service. 

Since then, RMO Technology has grown both local & Indochina and in the range & breadth of services we offer. Today, with Head Office in Phnom Penh we bring deep experience across multiple industries, technologies and geographical locations. Combined with a practical "get-it-done" approach, all of which is underpinned by a robust support organization.